Enliven Movement Therapy has three
main areas of focus
for interactive presentations.
Schools:
presenting to teachers about the essential gestures of teaching.
presenting to teachers/students about engaged and active alignment.
The Work Place:
presenting key Spacial Dynamics® principles that bring about:

efficient use of effort,
ease of movement,
lessening of strain or pain
increase of energy level / decrease of fatigue.
ability to use principles in all areas of life.
General Public :
Presenting to groups of people who want to be moving in the world in the best way possible.
"What IN THE WORLD is Spacial Dynamics®?" Talks are interactive and look at real life situations to discover how Spacial Dynamics® are at play.
Audience participation is an integral part of these presentations.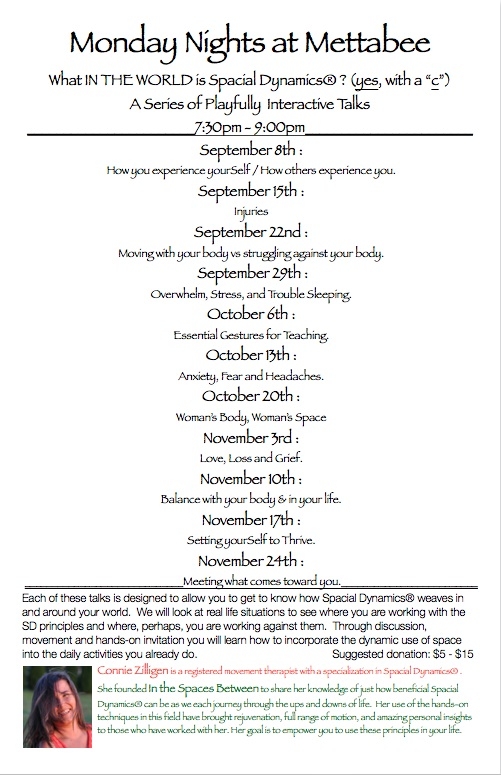 An example of a previous series of talks.